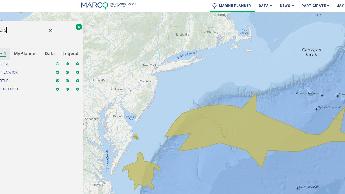 Critters!
This group is for people to practice using the Portal's cool Draw Feature by creating and sharing their own drawings of sea creatures! Best drawings are eligible for fabulous prizes in 3 categories: Whimsical, Realistic and Artistic. Please use the draw feature's "Name" and "Description" boxes to tell us something about your drawing and (optionally) your name or pseudonym!
Group Information
Group since: Aug. 14, 2015
Owned by: jay_odell
Shared Items
Drawings
Mr Fenwick
The big fish
Turtle
Food Chain
George
Laylas seagull Finny and my clam Shelly!
Group Members
jay_odell (owner)
Brent
Chris Bruce
Karl Vilacoba
Nick
Taylor
williamsocnwld