How Tuesday Webinar: The N.Y. Geographic Information Gateway and Virginia Coastal GEMS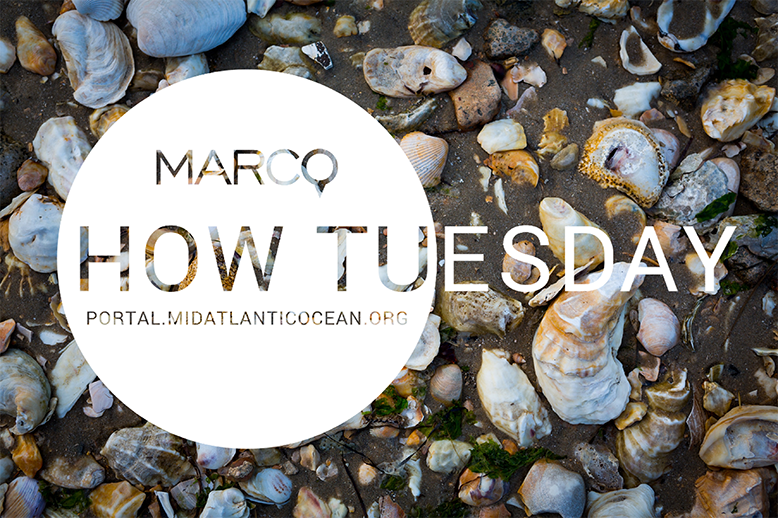 Sept. 19, 12-1 p.m. EST
Join us Sept. 19 at noon for a special edition of the Mid-Atlantic Ocean Data Portal's "How Tuesday" webinar series highlighting two state tools serving coastal and ocean data: the new and improved New York State Geographic Information Gateway and Virginia Coastal GEMS. The free #HowTu session will feature demos and tips by Jeff Herter, Gateway project manager and coastal resource specialist for the New York Department of State Office of Planning, Development & Community Infrastructure; and Nick Meade, GEMS project manager and GIS coordinator the Virginia Coastal Zone Management Program.
The Gateway is an award-winning, user-friendly website that supports state and local planning activities and provides public access to real-time information, data, interactive tools, and expert knowledge. New York recently unveiled a new iteration of the Gateway with significant functional upgrades and expanded data holdings, with over 800 layers of information now available. Highlights of the redesign include a new map viewer, story maps, and home and informational pages, with more planned in the months ahead.
Coastal GEMS (Geospatial & Educational Mapping System) first came online in 2007 and was originally conceived as a gateway for partners of the Virginia Coastal Zone Management Program to access a comprehensive collection of coastal resource information. Now on its fourth version, it is used by local and regional planning agencies, state and federal agencies, academic institutions, and the public to prioritize areas for conservation and habitat restoration, inform environmental review processes, explore public access availability, discover data available for research and modeling, and educate about Virginia's coastal resources. The site includes a mapping application with over 100 layers and several advanced mapping functions, a growing collection of story maps, and a new data library.
An open Q&A session will be held following the presentations. The webinar will be moderated by Karl Vilacoba, Monmouth University Urban Coast Institute communications director and Portal project manager.
A Zoom link for the webinar will be provided upon registration. For more information, contact Karl Vilacoba at kvilacob@monmouth.edu.