Contents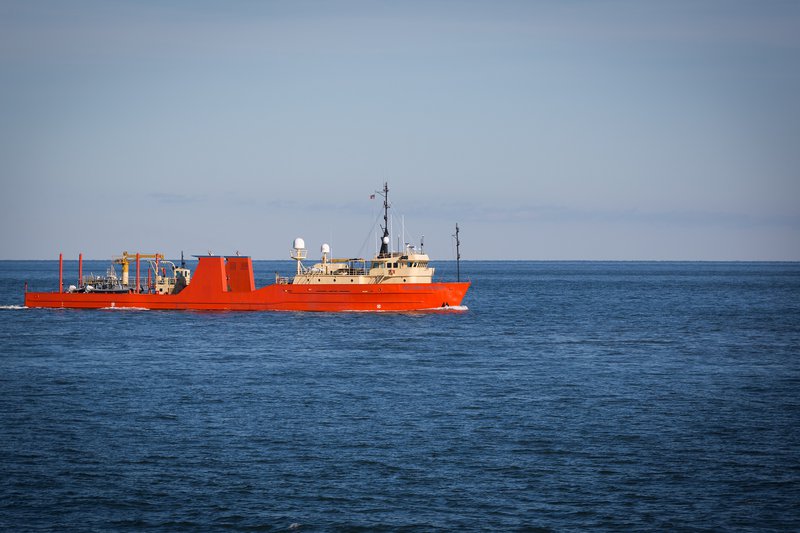 When available, listings will provide links for Federal Register announcements and agency websites with more information, the date range for public comments, and map data available on the Portal or external sites. Items are arranged in order of the date of their announcement and will be removed on or around the time of the public comment period's expiration.
To suggest an item for inclusion, please email portal@midatlanticocean.org. Users may also visit our News from Our Partners page for more agency announcements on ocean planning matters.
For further information on the status of offshore wind-related planning in the region, select your area of interest on the BOEM State Activities page or view the table on the Northeast Ocean Data Portal's Offshore Wind Projects page.
---
NOAA: Proposed Southern New England Habitat Area of Particular Concern
Comment Period End: 10/26/23
Online Resources:
BOEM: Notice of Availability of a Draft Environmental Impact Statement for US Wind Proposed Wind Energy Facility Offshore Maryland
Comment Period End: 11/20/23
Online Resources:
USFWS: Draft Management Plan and Environmental Assessment for the Northeast Canyons and Seamounts Marine National Monument (announced 9/12/23)
Comment Period End: 10/26/23
Online Resources:
BOEM: Notice of Intent to Prepare an Environmental Assessment for Commercial Wind Lease Issuance and Site Assessment Activities on the Atlantic Outer Continental Shelf Offshore Delaware, Maryland, and Virginia (announced 7/31/23)
Comment Period End: 8/31/23
Online Resources:
RWSC: Draft Integrated Science Plan for Wildlife, Habitat, and Offshore Wind Energy in U.S. Atlantic Waters (announced 6/30/23)
Comment Period End: 9/30/23
Online Resources:
OSTP: Request for Information; National Strategy for a Sustainable Ocean Economy (announced 6/29/23)
Comment Period End: 8/28/23
Online Resources:
CEQ: Ocean Justice Strategy (announced 6/8/23)
Comment Period End: 7/24/23
Online Resources:
BOEM: Notice of Availability of Draft Environmental Impact Statement for Atlantic Shores South Wind Project Offshore New Jersey (announced 5/15/23)
Comment Period End: 7/3/23
Online Resources:
BOEM: Request for Information: Commercial Leasing for Wind Power Development on the Gulf of Maine Outer Continental Shelf; Request for Nominations (announced 4/25/23)
Comment Period End: 6/12/23
Online Resources:
Coast Guard: Consolidated Port Approaches Port Access Route Studies (announced 3/10/23)
Comment Period End: 6/8/23
Online Resources:
USFWS/NOAA: Northeast Canyons and Seamounts Marine National Monument Proposed Joint Monument Management Plan (announced 12/28/22)
Comment Period End: 1/27/23
Online Resources:
BOEM: Notice of Availability for Sunrise Wind Draft Environmental Impact Statement (announced 12/12/22)
Comment Period End: 2/14/23
Online Resources:
BOEM: Notice of Availability for Coastal Virginia Offshore Wind Draft Environmental Impact Statement (announced 12/12/22)
Comment Period End: 2/14/23
Online Resources:
BOEM: Notice for Comment on Central Atlantic Draft Wind Energy Areas (announced 11/16/22)
Comment Period End: 12/16/22
Online Resources:
BOEM: Empire Wind Draft Environmental Impact Statement (DEIS) (announced 11/14/22)
Comment Period End: 1/17/22
Online Resources:
BOEM: Guidance on Information Needed for Issuance of a Notice of Intent (NOI) Under the National Environmental Policy Act (NEPA) for a Construction and Operations Plan (COP) (announced 10/26/22)
Comment Period End: 12/12/22
Online Resources:
BOEM: BOEM Nationwide Recommendations for Impact Pile Driving Sound Exposure Modeling and Sound Field Measurement for Offshore Wind Construction and Operations Plans (announced 10/26/22)
Comment Period End: 12/12/22
Online Resources:
BOEM/NOAA: BOEM and NOAA Fisheries North Atlantic Right Whale and Offshore Wind Strategy (announced 10/21/22)
Comment Period End: 12/14/22
Online Resources:
White House Office of Science and Technology Policy: Ocean Climate Action Plan (announced 10/4/22)
Comment Period End: 11/18/22
Online Resources:
NOAA Fisheries: Amendments to the North Atlantic Right Whale Vessel Strike Reduction Rule (extension of comment period announced 9/15/22)
Comment Period End: 10/31/22
Online Resources:
U.S. Coast Guard: Consolidated Port Approaches and International Entry and Departure Transit Areas Port Access Route Studies (PARS) Integral to Efficiency of Possible Atlantic Coast Fairways (announced 9/9/22)
Comment Period End: None
Online Resources: