Port Access Route Studies Update & Map Data Webinar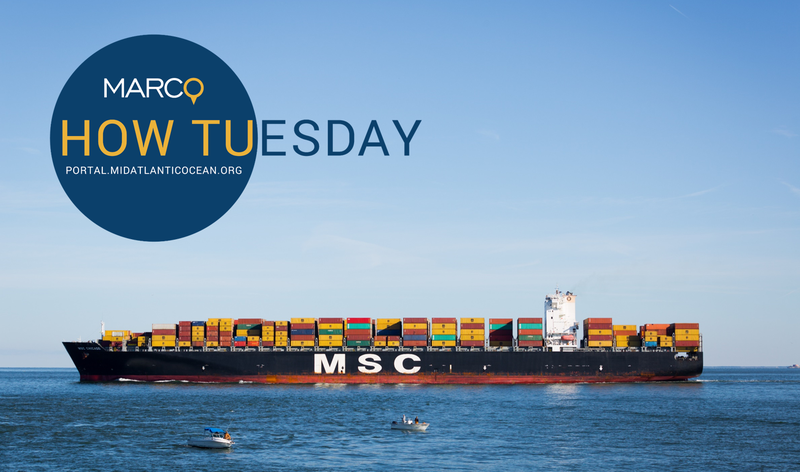 Tuesday, September 14 | 10-11 a.m.
In 2019, the Coast Guard initiated a series of port access route studies (PARS) focused on major ports along the Atlantic Coast. These new studies supplement and build on the Atlantic Coast Port Access Route Study (ACPARS) completed in 2017. The studies are gathering a wide range of data and stakeholder input on future maritime commerce trends, Coast Guard missions, potential conflicts with offshore wind projects, port infrastructure changes and many other factors to evaluate the adequacy of existing routing measures and determine whether additional ones are necessary to safely accommodate vessel traffic.
The Coast Guard recently published two draft reports for PARS focused on the approaches to the Chesapeake Bay in Virginia (CHESPARS) and the Northern New York Bight (NNYBPARS), and a third focused on the New Jersey Seacoast/approaches to the Delaware Bay will soon be released. The reports recommend new shipping lanes designed to connect the ports to a broader network of fairways proposed by the ACPARS that extend from New England to Florida. One additional study is currently in progress for the approaches to the Cape Fear River in North Carolina.
Members of the public are invited to join a Port Access Route Studies Update & Map Data webinar on Sept. 14, at 10 a.m. In this special edition of the Mid-Atlantic Ocean Data Portal's "How Tuesday" webinar series, presented in partnership with the Coast Guard and Northeast Regional Ocean Council, Coast Guard personnel will present information on findings, public comment opportunities and next steps for the PARS. In addition, demonstrations will be provided for publicly available tools and map data that can be used to explore the studies and their proposed routing measures in further depth.
AGENDA
Part I: Port Access Route Studies Update (10-10:30 a.m.)
Introduction and Background on PARS: John Stone, Marine Transportation Specialist, Office of Navigation at Coast Guard Headquarters in Washington, DC.
New Jersey Seacoast/Delaware Bay Approaches PARS: CAPT Maureen Kallgren, U.S. Coast Guard District 5; Portsmouth, Virginia
Northern New York Bight PARS: LCDR Michael Wysong, U.S. Coast Guard District 1; Boston, Massachusetts
Part II: Map Tools & Products (10:30-10:45 a.m.)
Coast Guard Navigation Center GIS Web Tools: LCDR Ian Hanna, U.S. Coast Guard
Mid-Atlantic Ocean Data Portal: Karl Vilacoba, Monmouth University Urban Coast Institute
Northeast Ocean Data Portal: Emily Shumchenia, Northeast Regional Ocean Council
Q&A Session (10:45-11 a.m.)
Click here to register and receive a Zoom link to the webinar. For questions or more information, email Karl Vilacoba at kvilacob@monmouth.edu.