Munitions and Explosives of Concern Map Added to Security Theme
The Portal's Unexploded Ordnance Areas and Unexploded Ordnance Locations map layers have been replaced by a new Munitions and Explosives of Concern (MEC) layer, now available in the Security theme. The map, first published by MarineCadastre.gov, consolidates the data from the previous two layers and provides an updated view of sites where MECs are known to exist, with the addition of recent discoveries and deletion of locations where materials have been removed.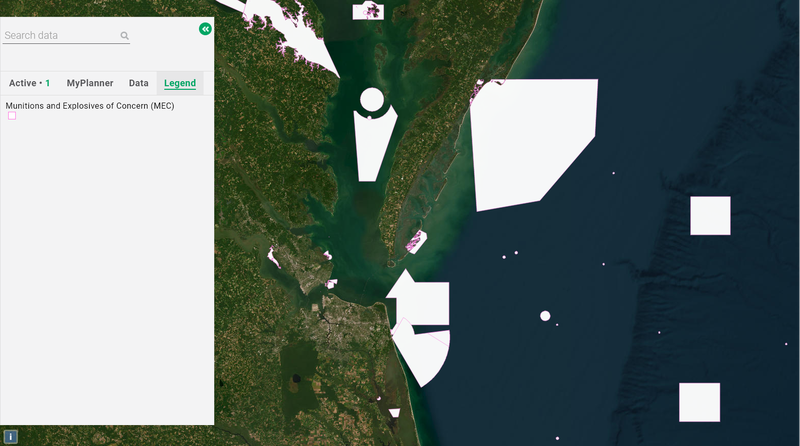 The term MEC defines a collection of munitions including a) unexploded ordnance, b) discarded military munitions, and c) munitions constituents that are present in high enough concentrations to pose an explosive hazard.
MECs have been deposited on the seabed of the U.S. outer continental shelf since World War I. The bulk of these munitions have originated from the U.S. Armed Forces while conducting military training exercises, war-time placement, and disposal and dumping activities. Since 1972, ocean disposal of munitions and other pollutants has been banned by the Marine Protection, Research, and Sanctuaries Act. Federal and state efforts to mitigate, map, monitor, and sometimes remove these munitions are ongoing.
Share this story