NOAA's coastal leadership, Mid-Atlantic staff ready to dialogue, build trust
Margaret Davidson, acting director of NOAA's Office of Ocean and Coastal Resource Management, and Darlene Finch, Mid-Atlantic regional coordinator, both understand the pressures related to regional ocean planning. Often they are working to facilitate discussion between competing economic and environmental interests.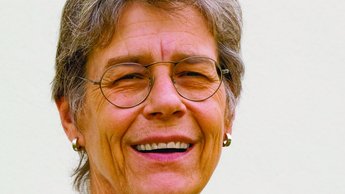 "We need trans-governmental, trans-sectoral partnerships," says Davidson, "and those involved in public resource management need to collaborate."
Regional dialogue, planning, and collaboration are increasingly important in the Mid-Atlantic. Davidson believes that the MARCO Portal is one key place where information and data can be exchanged with the larger public. The Portal, she says, will help build trust through information exchange, and it will offer a place to visualize coastal innovation.

Regional planning, Davidson points out, is a process for looking at complex issues in an intuitive way, and it's about developing the best options that optimize public benefits. "If an area is a transportation corridor, key habitat and a wind resource, the questions will be how do you balance these competing, and potentially conflicting, interests?"
"Our goal," she continues, "is to help people understand that economic opportunity is grounded in the very ecological resources we often seek to exploit."
Finch believes the pressures in the Mid-Atlantic will move regional planning forward. "The real drivers are increased marine transportation related to the opening of the second Panama Canal, the push for offshore wind development, habitat protection and national security." There is a lot of work to do after Hurricane Sandy and Finch says people are working hard to relate regional planning efforts to post-Sandy rebuilding efforts. "They really have to complement one another."
For more information about NOAA's Office of Ocean and Coastal Resource Management, visit them on the web at coastalmanagement.noaa.gov
Share this story