How Tuesday: Communities at Sea & Fishing Data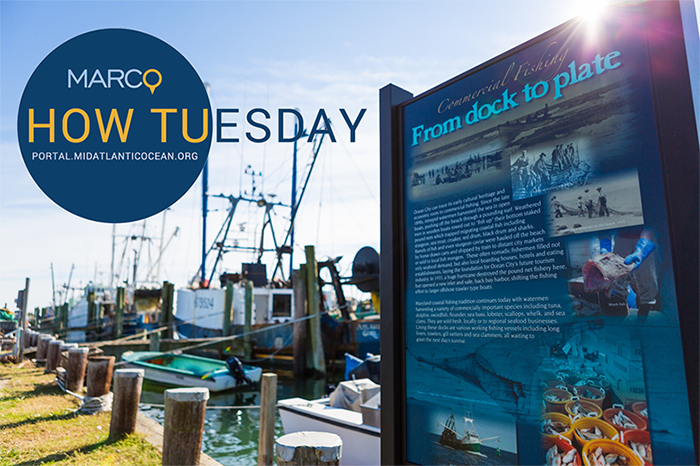 Join us on June 12 at 2 p.m. for a tour of the Portal's newly expanded library of commercial fishing data. We recently added nearly 1,000 maps showing fishing activity by catch and gear type, as well as a search tool that allows users to view fishing activity for 200 individual ports along the East Coast. Combined with dozens of previously released maps on the site, the new layers comprise one of the largest online libraries of commercial fishing maps in the world.
This special #HowTu session will feature demonstrations from Portal team members Jim Trimble of the Grant F. Walton Center for Remote Sensing and Spatial Analysis at Rutgers University and Karl Vilacoba of the Monmouth University Urban Coast Institute.
The webinar is free and open to the public. To join the day of the webinar, go to https://monmouth.adobeconnect.com/fishing_howtuesday/. For planning purposes, please RSVP to kvilacob@monmouth.edu.
LOCATION
Location
To join the meeting:
https://monmouth.adobeconnect.com/fishing_howtuesday/
Audio: Provided through computer

Show on map