Rutgers Energy Institute 14th Annual Energy Symposium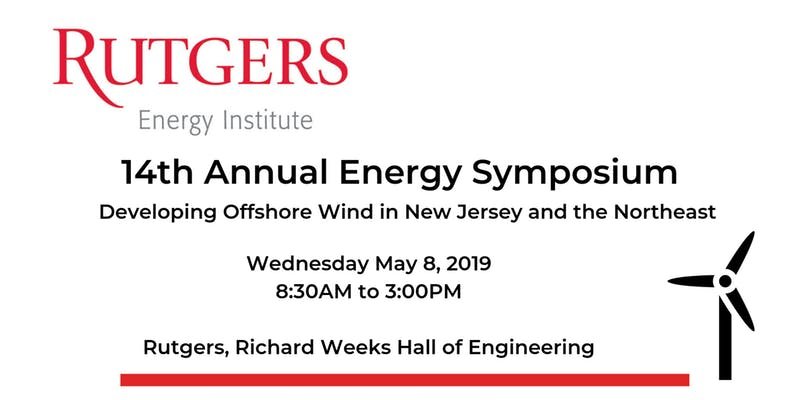 The Rutgers Energy Institute's (REI) 14th Annual Energy Symposium on Developing Offshore Wind in New Jersey will be held on Wednesday, May 8, 2019, at the  Richard Weeks engineering building on Busch Campus. The event will include  discussions with with leaders, experts and peers in the field as they address the newest initiatives, developments and phenomena in energy.
The event is free and open to the public. To register or learn more, click here.

LOCATION
Location
Rutgers Richard Weeks Hall of Engineering
500 Bartholomew Road
Piscataway Township, NJ 08854
Show on map