Fall 2023 Updates: Offshore Wind, Marine Debris, Import Password-Protected Data
In addition to the many updates reported in our News section, the following data additions and enhancements were recently made to the Portal.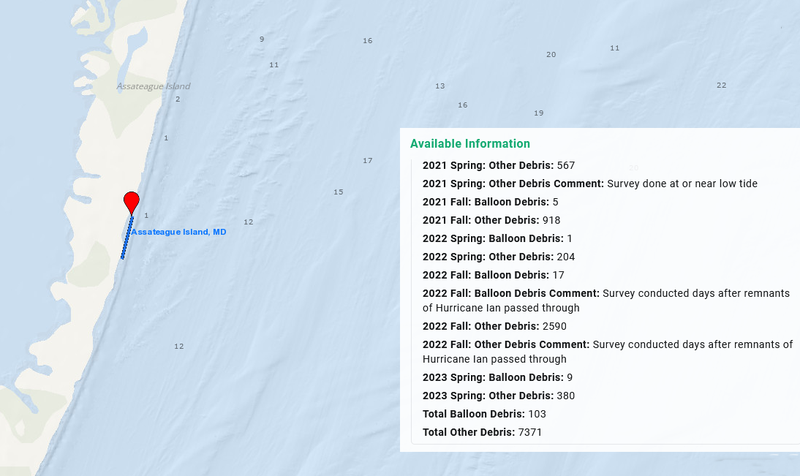 Balloon Litter: We've updated our Balloon and Other Debris Mid-Atlantic Beach Monitoring Surveys maps to include data for trash catalogued and removed in the spring of 2023. Click on any of the monitoring site locations from New York to Virginia for statistics.
Revolution Wind: The Bureau of Ocean Energy Management recently approved Revolution Wind's plan to construct up to 65 wind turbines and two offshore substations off the coasts of Rhode Island and Massachusetts. We've added five maps to our Renewable Energy theme's "Permitted Projects" collection showing the Revolution Wind lease area and proposed locations for its turbines, substations, interarray cables, export cables, and export cable corridors.
Import Password-Protected Data: The Map Layer Import Tool has been upgraded to enable users to display password-protected map layers from outside sites on the Portal. Users need only check a box in the entry form and type the proper password into the field to import the data.
Questions or comments? Contact us at portal@midatlanticocean.org.
Share this story