State Dept. Spotlights Portal in Virtual Exhibit Hall
The Mid-Atlantic Ocean Data Portal was one of four virtual exhibits featured by the U.S. Department of State in a mobile app for its 2016 Our Ocean, One Future Conference, held Sept. 15-16 In Washington, D.C.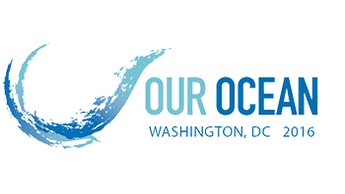 The free app is available for Android and iOS users at https://guidebook.com/g/ourocean2016. Click on the Virtual Exhibit Space menu option to see the Portal's listing.
The goal of the conference was to catalyze actions against the threats of unsustainable and illegal fishing, marine pollution and climate-related ocean impacts. The event was hosted by Secretary of State John Kerry and visited by President Obama, who used the occasion to designate the first protected marine national monument in the Atlantic Ocean.
Share this story