Spring Forward: What's Next for the Portal in 2017?
My, how we've grown. At the start of 2016, the Portal had a collection of just over 150 map layers in Marine Planner. By year's end, there were over 3,000 – roughly 20 times more.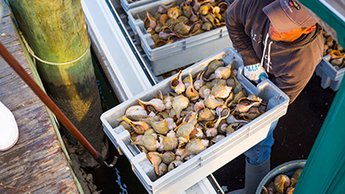 It'll be tough to maintain a growth rate like that, but Portal users can still expect to see a whole lot of new data in 2017.
While many of the products rolled out in 2016 were developed to inform the new Mid-Atlantic Regional Ocean Action Plan, the strategic direction this year has pivoted toward supporting the Plan's implementation. Therefore, a key emphasis of the Portal Team's work will be to fill data gaps that must be addressed in order to advance on the Plan's strategic objectives.

Here's a peak at some of the content now under development:
Commercial Fishing: Our library will be updated with more current data and additional historic data so users can compare commercial fishing trends over four distinct five-year periods – 1996-2000, 2001-05, 2006-10 and 2011-15.
Sand: A collection of maps will be created to illustrate offshore sand resource locations and sand mining activities in the Mid-Atlantic.
Shipping Traffic: We're adding more current years to our collection of annual Automatic Identification System (AIS) vessel traffic maps, which presently includes 2011, 2012 and 2013 data.
Ocean Economics: Our Socioeconomic theme will be expanded to include maps illustrating ocean-driven economic activity at the zip code level (currently available by county), population densities in coastal areas, and more.
Ocean Acidification: As part of our work with the Mid-Atlantic Coastal Acidification Network, data will be added to Marine Planner indicating ocean acidification monitoring activities throughout the region.
Marine Life: We're adding additional and updated marine mammal, bird and fish data to our searchable Marine Life library.
Oceanography: New maps based on real-time ocean observing data will show surface and bottom temperatures over time, more current fronts and net primary productivity layers, and more.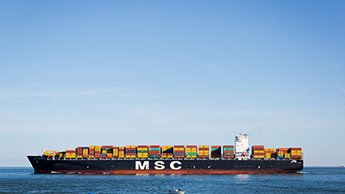 Stay Tuned
This is just a sample of the exciting content you can expect to see in the coming months. To stay up to date on these developments, keep an eye on our Blog, follow us on Twitter or sign up for our e-mail list.
If you're a new user, be sure to register for your free account to unlock all of the Portal's tools and capabilities. Signing up couldn't be easier – just fill out this quick form or log in with your Facebook or Twitter account.
Share this story